New Delhi. Yellow Alert Guideline has been announced amidst increasing cases of Corona (Covid-19) in Delhi. After the announcement of Yellow Alert, many restrictions have also started in Delhi. Especially, strict guidelines have been issued regarding public places and public transport system in Delhi. But, no such restrictions have been imposed in Ghaziabad, Noida, Greater Noida and Faridabad adjoining Delhi. Especially, till now no guidelines have been issued by the UP government for Ghaziabad and Noida. In such a situation, the question arises that thousands of people keep coming and going in Ghaziabad, Noida and Faridabad adjoining Delhi and if restrictions are not imposed then the situation can become serious here too.
Let us tell you that the number of new variants of Corona in Delhi, Omicron, is increasing continuously. On Monday, amidst rising Corona and Omicron cases in Delhi, Chief Minister Arvind Kejriwal had issued an order to impose a yellow alert. Under this alert, many restrictions have started in Delhi. Especially in the metro, the effect of these restrictions is being seen. Along with this, under the new restrictions, only 20 people have been allowed to attend weddings and funerals. At the same time, schools, colleges, cinema halls, spas, gyms and entertainment parks have been completely closed. But people are still roaming freely in Ghaziabad and Noida adjacent to Delhi. People are neither wearing masks nor following social distancing.
The number of new variants of Corona in the country, Omicron, is increasing continuously.
Yellow alert will also be applicable in Noida and Ghaziabad adjacent to Delhi
Ghaziabad District Magistrate RK Singh says on the restrictions regarding Corona in Delhi, 'No order has been received from the government to close the schools so far. As soon as orders are received from the government, orders will be issued accordingly. Pradeep Dwivedi, DIOS, Ghaziabad says, "All the schools and colleges in the district are opening as before. The decision to close schools is not made at the local level. It is taken from the government. So far no order has been received to close the schools. The schools here have nothing to do with the Delhi government's decision to close the schools.
When will the instructions be issued by the government
The school administration is also monitoring the increase in the number of corona infected patients in Gadjiabad. In this regard, Nishant Sharma, head administrator of Vidya Bal Bhavan School, Vasundhara, Ghaziabad, says that till now no order has been received from the administration to close the school. After two days there will be winter break in the school. Whatever order comes after this, it will be followed.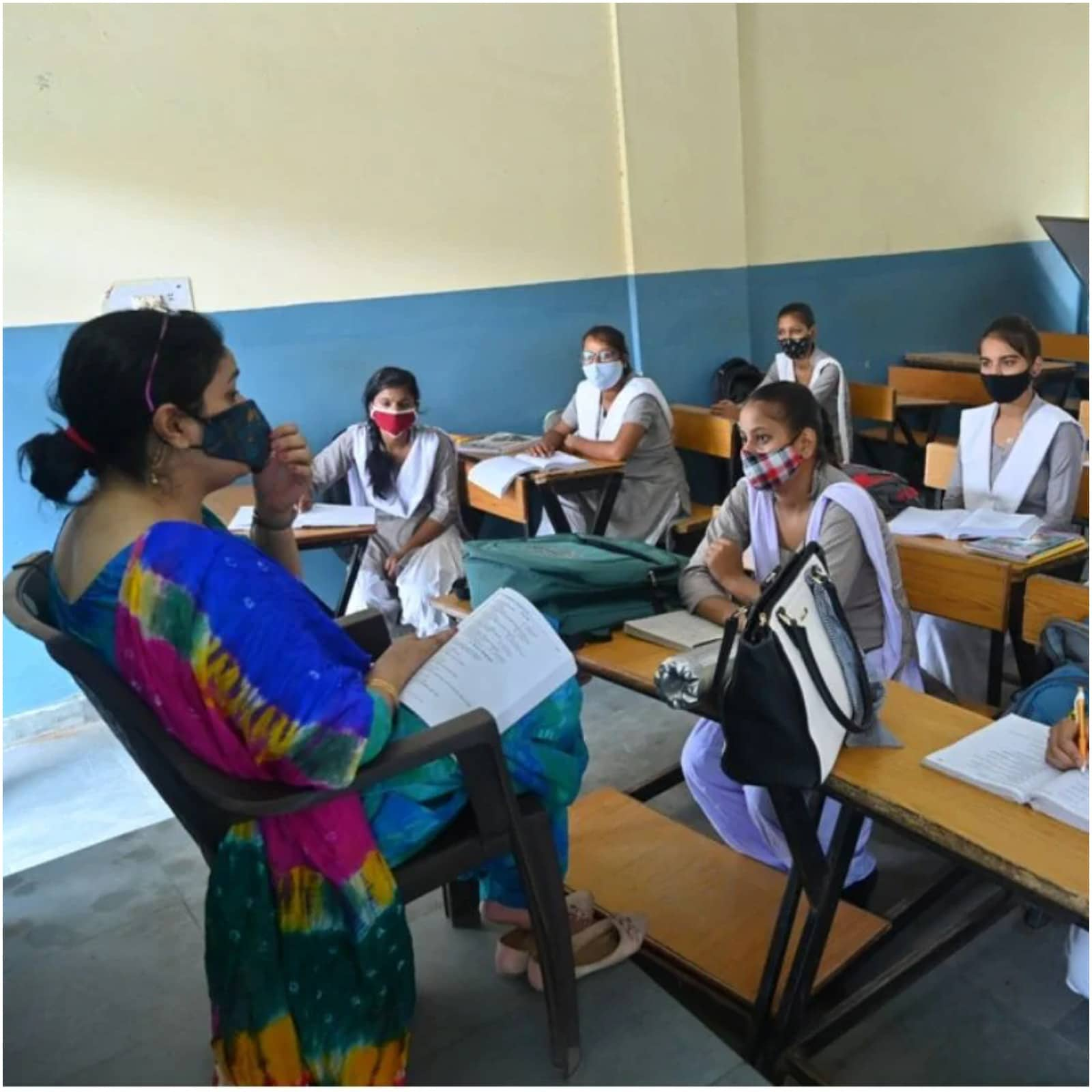 Till now no order has been received from the government regarding closure of schools in Ghaziabad- District Magistrate
What did the former chief secretary say on the decision of the Delhi government
Here, Rakesh Mehta, former IAS officer and former Chief Secretary of Delhi Government, says, 'The work of NCR is to plan for the future. Roads, public transport have to be prepared. It comes under the jurisdiction of the state to make decisions related to schools, colleges. Therefore, the state governments take decisions keeping in view the circumstances.
Many restrictions have been imposed in Delhi.
Significantly, after the increasing case of Corona, many restrictions have been imposed in Delhi. Shops and malls will open on an odd-even basis from 10 am to 8 pm. Schools and colleges will remain closed. Only one weekly market will open in a zone, in which only 50% of the shopkeepers will be allowed. Similarly metro and buses will run with 50% capacity. Passengers will not be able to travel standing in the bus and metro.
When does Yellow Alert apply?
Explain that the Yellow Alert is issued when the Kovid infection rate remains more than 0.5 percent for two consecutive days. This includes measures such as imposition of night curfew, closure of schools and colleges, opening of non-essential goods shops on odd-even basis and halving the seating capacity of passengers in metro trains and public transport buses.
In Ghaziabad, Noida and Greater Noida, the speed of infected patients has not increased much at present. However, the arrangement of oxygen and beds is complete in the hospitals of Ghaziabad and Noida. The problems that occurred during the second and third wave of Corona have been removed.